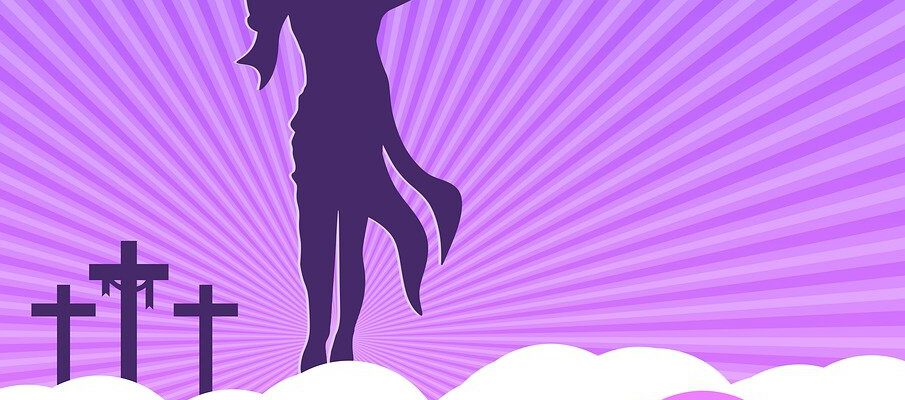 Such is the face value of any help from man. However, God's promises are 'yea' and 'amen', signed, sealed, and delivered as He desires. This should inspire confidence in the true children of God whenever the enemy tries to assail from every side.

Key verse: "And when they began to sing and to praise, the Lord set ambushments against the children of Ammon, Moab, and mount Seir, which were come against Judah; and they were smitten" (2 Chronicles 20:22). Over the years, many Read more…

"And ye know that he was manifested to take away our sins, and in him is no sin. Whosoever abideth in him sinneth not; whosoever sinneth hath not seen him, neither known him." –1 John 3:5, 6

People who put off everything until they are sure of it will never get anything done! One may delay, but time will not, and time lost can never be regained.  Procrastinators fail to realize that delays have dangerous ends. Even Read more…

Let us pray. Our father in the name of our Lord Jesus, we thank you for every things you have done. Almighty God, all knowing God, Ancient of days, Rock of ages, the Holy one of Israel, Alpha and Omega, Read more…

Man has the ability for the longing, inquisitive, searching spirit within to look beyond the physical universe and dive into the realm of invincibility. There is the human curiosity that lies beyond the emotions common to the human experience that Read more…

My topic today is on The Kingdom of God and his Righteousness. I will be taking my text from the book of Matthew chapter 6 verse 33. "Seek you first the kingdom of God, and his righteousness, and all these Read more…

The term, "heart," is used in the Scriptures in various senses — a fact rendered necessary by the poverty of all language. The difficulty of arriving at the true sense in any particular case is much less than you might suppose, inasmuch as it may generally be determined accurately by the connection in which the […]

We need to understand that our salvation will always be conditional as long we are still on this earth. In the book of 1st Corinthian chapter 10 verse 12. Let him that thinketh he stands take heed lest he fall.

But do you know what? That day on the cross at Calvary, Jesus cried with a loud voice as He gave up the ghost "It is finished". Wao that settled it. It is no more your struggle. The price has been fully paid. Your faith determines the result you will see in your life.