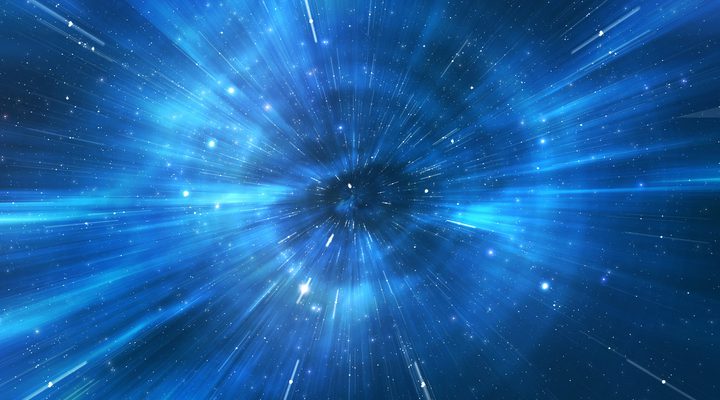 The Spirit itself beareth witness to our spirit, that we are the children of God. Rom. 8:16
The Holy Scriptures are full of evidence that distinguished the real testimony of the Spirit with our spirit, from damning presumption. We are not left in ignorance of the circumstances which go before, which accompany, and which follow, the true, genuine testimony of the Spirit of God with the spirit of a believer.
Thus we need not be like those without knowledge. We could perceive the difference between darkness and light and between the real and the pretended witness of the Spirit. Just like no one should vainly presume on the gift of God so also can no one be in doubt of the testimony of the Holy Spirit with his spirit. If anyone presumes on such gift, he will soon realize that the Scriptures lay down those clear, obvious marks, as preceding, accompanying, and following that gift, which a little reflection would convince him, beyond all doubt, were never found in his soul.
The Scripture describes repentance, or conviction of sin, as constantly going before this witness of pardon. So, "Repent; for the kingdom of heaven is at hand." (Matt. 3:2.) "Repent ye, and believe the gospel." (Mark 1:15.) "Repent, and be baptized every one of you for the remission of sins." (Acts 2:38.) "Repent ye therefore, and be converted, that your sins may be blotted out." (Acts 3:19.).
In conformity with the scriptural verses, we preach repentance before the pardon or the witness of it. "He pardoneth and absolves all them that truly repent, and unfeignedly believe his holy gospel." "Almighty God has promised forgiveness of sins to all them, who, with hearty repentance and true faith, turn unto him."
But there can never be true repentance where there had never be a broken and a contrite heart. A man whose "The remembrance of his sins" was never "grievous unto him," nor "the burden of them intolerable." can never yet known the real privilege of the sons of God.
According to the Scriptures, being born of God must precede the witness that we are his children. There will be a vast and mighty change; a change "from darkness to light," as well as "from the power of Satan unto God;" as a "passing from death unto life," a resurrection from the dead. Children of God are those who have been quickened, those who were dead in trespasses and sins." (Eph. 2:1.) Thus "when we were dead in sins, he hath quickened us together with Christ; and hath raised us up together, and made us sit together in heavenly places in Christ Jesus." (Eph. 2:5, 6.)
But a nominal Christian may not understand this spiritual aspect of children of God. He is altogether unacquainted with this whole matter. He is carnally minded and does not understand things of the spirit. He tells you he always was a Christian. He knows no time when he had need of such a change. By this also, he may know, that he is not born of the Spirit; that he has never yet known God; but has mistaken the voice of nature for the voice of God.
Irrespective of whatever one might has or has not experienced in past; by the present marks, a child of God is easily distinguished from a presumptuous self-deceiver. The Scriptures describe that joy in the Lord which accompanies the witness of his Spirit, as a humble joy; and wherever lowliness is, there is meekness, patience, gentleness, long-suffering. There is a soft, yielding spirit; a mildness and sweetness, a tenderness of soul, which words cannot express.
However, such character or fruits can never attend that supposed testimony of the Spirit in a presumptuous man? The more confident a carnal mind is of the favour of God, the more is he lifted up; the more does he exalt himself, the more haughty and assuming is his whole behaviour. The stronger witness he imagines himself to have, the more overbearing is he to all around him; the more incapable of receiving any reproof; the more impatient of contradiction.
Instead of being more meek, and gentle, and teachable, more "swift to hear, and slow to speak," he is more slow to hear, and swift to speak; more unready to learn of anyone; more fiery and vehement in his temper, and eager in his conversation. Yea, perhaps, there will sometimes appear a kind of fierceness in his air, his manner of speaking, his whole deportment, as if he were just going to take the matter out of God's hands, and himself to "devour the adversaries."
Another sure mark is Love and Obedience to God. "This is the love of God," the sure mark thereof, "that we keep his commandments." (1 John 5:3.) And our Lord himself said, "He that keepeth my commandments, is he that loveth me." (John 14:21.) Love rejoices to obey; to do, in every point whatever is acceptable to the beloved. A true lover of God hastens to do his will on earth as it is done in heaven.
But one who is a presumptuous pretender to the love of God would think his love gives him liberty to disobey, to break, not keep, the commandments of God. Perhaps, when he was in fear of the wrath of God, he did labor to do his will. But now, looking on himself as "not under the law," he thinks he is no longer obliged to observe it.
He is therefore less zealous of good works: less careful to abstain from evil; less watchful over his own heart; less jealous over his tongue. He is less earnest to deny himself, and to take up his cross daily. In a word, the whole form of his life is changed since he has fancied himself to be at liberty. He is no longer "exercising himself unto godliness;" "wrestling not only with flesh and blood, but with principalities and powers," enduring hardships, "agonizing to enter in at the strait gate."
Such a pretender might have imagined himself to have found an easier way to heaven; a broad, smooth flowery path, in which he can say to his soul, "Soul, take it at ease; eat, drink, and be merry." As a matter of fact, such a way of life can not be the undeniable evidence of the true testimony of the spirit of a child of God. He cannot be conscious of having those marks of the real testimony which are lowliness, meekness, and obedience: And the Spirit of the God of truth can never bear witness to a lie; or testify that he is a child of God when he is manifestly a child of the devil.
The poor self-deceiver! – who is confident of being a child of God; and who says, "I have the witness in myself," and therefore defiest all your enemies. You are weighed in the balance and found wanting; even in the balance of the sanctuary. The word of the Lord has tried your soul and proved you to be reprobate silver. You are not lowly of heart; therefore you have not received the Spirit of Jesus unto this day.
You are not gentle and meek; therefore your joy is nothing worth: It is not joy in the Lord. You do not keep his commandments; therefore you do not love him, neither are you partaker of the Holy Ghost. It is consequently as certain and as evident, as the Oracles of God can make it, his Spirit does not bear witness with your spirit that you are a child of God.
O cry unto him, that the scales may fall off your eyes; that you may know yourself as you are known; that you may receive the sentence of death in yourself, till you hear the voice that raises the dead, saying, "Be of good cheer: Thy sins are forgiven; thy faith hath made thee whole."